How Much Does it Cost to Open a CBD Business?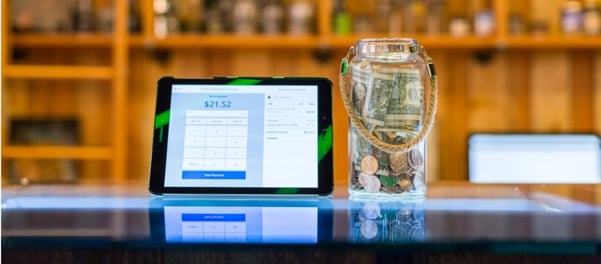 People often say that making money while doing something you love is the goal in life, and for cannabis aficionados, that could mean opening a dispensary. The local shops are always busy with customers, and the cannabis industry is showing no sign of slowing down. So why not get in on a piece of the action too?
If you're reading this, you've probably done some preliminary research and have come to the conclusion that setting up shop takes a great location, high quality cannabis product, Seed to Sales Software, a solid team and ultimately a dispensary license
Here is the cost of opening a cbd business
While opening a marijuana dispensary is similar to launching any other type of small business, due to certain state regulations and financial hurdles to overcome, it's a lot more expensive than one might think.
The cost of opening a cannabis dispensary ranges from $150,000 to $2 million. That includes key costs of around $250,000 for annual staffing, $100,000 in yearly rent, and $50,000 for up-front renovations. Of course, everyone's budget is different, and there are a lot of variables when it comes to capital requirements. Some costs are in your control; others are tied to the jurisdiction you're in.
Let's take a closer look at the nature of these startup costs, and the various factors that influence how dispensary costs vary so greatly from market to market. Then we can review some examples of those cannabis retail costs in different US states.
License Application Fees: Charges Just to Get in the Game
While these fees vary from state to state, an accurate expectation would be to spend about $5,000 for your license application alone. So, before you even sell your first gram, you're spending a good amount of money just to get a green light. This is one of the first steps in opening a dispensary, and the typically non-refundable fee is in addition to your annual license fee, which can range from around $1000 to north of $10,000.
Real Estate Costs and Challenges: Locating a Brick-and-Mortar
Location is everything, but it may be in short supply. There are usually strict rules about how close a dispensary can be to a school, and often how close it can be to another dispensary. Finding a retail space that will allow a dispensary to operate on the premises is only half the battle, as you also need to find an area that has good visibility and ideally high foot traffic.
You'll probably pay a premium for being in the cannabis business. Annual real estate for marijuana store expenses might run $100,000. Add to that the one-time cost of remodeling the space to meet regulations, match your brand identity, and optimize store flow. That could easily be another $50,000 up-front.
Industry Banking Rules and Fees
Marijuana dispensaries fall into a very gray area in the business world, as they are technically illegal from a federal standpoint in the US. Because of this, many banks don't want to transact with a dispensary for their initial investments as well as their day to day needs.
To get around this, owners will do business with credit unions or even private marijuana banks if they're present in the area. Unfortunately, this comes with a cost as these organizations realize you might not have any other choice, and they can charge holding fees of up to $2,000 per month.
Ongoing Costs to Operate Your Business
Once you've passed through the first set of monetary hurdles, you're in a good position to become operational. Before opening day, remember that you'll need a full compliant POS system, a security system, and inventory to sell.
The electronics might run you about $25,000, and in states where it's illegal for dispensaries to grow their own flower, stocking your shop with quality product could run at the rate of $1,500 per pound.
Other operational costs include your advertising budget. Depending on your location, and how many competitors you have, this could run into the $25,000 range before you know it.
It's never a bad idea to have an attorney on retainer for any business, as well as having robust insurance policies should anything happen. Given that the marijuana industry is vulnerable in many ways, these annual costs might approach $50,000.
To run any business successfully, you need dedicated and fully trained employees. The size of your shop will certainly dictate how many people you need on staff, but assuming you have a few budtenders, a supervisor, and a store manager, you can expect your annual payroll to run close to $250,000 if you're paying them at industry standard rates.
How much does an owner actually make?
How much you'll make as a dispensary owner depends greatly on your market size, the competitive landscape, and, ultimately, how much revenue your dispensary is generating per year.
How much are you worth?
Are you overwhelmed yet by the true cost of opening a marijuana dispensary? There's one final piece of the puzzle, which again varies dramatically from state to state.
When applying for your license and permits, you have to prove that you have enough capital to remain a viable company in the industry. Some states don't require that you have any assets at all, but others like Pennsylvania stipulate that you have $2,000,000 in assets with at least $500,000 of it in liquid cash.
When it's all said and done, the average cost of all of the aspects we've mentioned is between $250,000 and $750,000. If you've been fortunate enough to find an investor to hand over this kind of cash, congratulations!
Meet Our Founders Whom Make This All Possible
Leadership is undoubtedly what makes MyDailyChoice-Hempworx so unique. Josh and Jenna Zwagil didn't begin their careers in the corporate world and then simply take the reins of a Network Marketing company. They both started out in the field as Affiliates, learning what it was like to build a network and a business. It's that field experience that has enabled them to create such a unique opportunity.
At 18, after leaving business school, Josh replied to a Craigslist ad promoting a way to earn money independently. He sold his drum kit to get the $600 he needed to start, and his entrepreneurial instincts soon paid off. With strong guidance and leadership, Josh rose through the ranks quickly to become the number one income earner with a team of over 60,000 people around the world and sales reaching $100 Million within 6 years.
From the earliest part of his Network Marketing career, Josh experienced first hand the challenges of the industry. He saw the upheaval caused by product changes, compensation plan changes, shifts in company ownership and more. This intimate knowledge of the innermost workings of the industry would lay the foundation for the next leg of his journey.

Josh and Jenna met in the Summer of 2014. They will say it was love at first sight that drew them together, but their dedication to serving others is what really cemented their relationship. They shared a vision and mission to change the world.
In November of 2014, Josh launched MyDailyChoice and, impressed with her networking skills, asked Jenna if she'd be willing to join as one of his first Affiliates. Jenna was on a mission and had a lot to prove so she dove in, head first, to build momentum the only way she knew how – through social media. She put her talents to work on the first product line, just three nutritional sprays at that time. Even before MyDailyChoice's most popular products and sophisticated marketing tools were in place, Jenna earned $3,600 in her first week.
Hempworx is an expansion of My Daily Choice. My Daily-Hempworx was voted as the fasted growing home based business. With an exceptional line of PURE, Full Spectrum CBD oil, known as Cannabidiol, these hemp products have been changing the world when it comes to CBD Oil mlm. The hempworx cbd oil and our affiliate program allows you to buy cbd oil, sell cbd oil and create for yourself a cbd oil business online. The Hemp Business has grown over 1100% in the last twelve months alone.
HempWorx CBD Affiliate Program
Join HempWorx leader, Denise Chapman on this insightful tour of the hottest CBD mlm direct sales program in the nation! And we are not just boasting! HempWorx was just featured in Fortune 500 Magazine!
Couple that with their US Hemp Authority Seal of Approval and you've got a winner! A household brand that is setting industry standards.

So if you are interested in partnering with one of the FASTEST growing Hemp CBD Oil Business Opportunities, Hempworx CBD oil is definitely the one. Watch this video to find out how to become a Hempworx Affiliate.
NOTE: Scroll down to bottom of page and look for image and click: "Join Our Family".
***Offer ends May 1, 2020.***
Can You See The Hempworx Vision More Clear Now?
So, after learning all about the expensive costs associate with opening a dispensary, did that HempWorx Presentation spark a little more interest or make a little more sense with less risks involved?
I sure hope so!
With My Daily Choice/Hempworx there is no special software need, no location, no security, no employees, no loans, no real estate costs, ect. Just maintain your digital cannabis CBD business from the comfort of your home, and the system will keep all the tracking (commissions & inventory purchased) for you.
With all of the incredible products and compensation plan perks you have to be just a wee bit curious!
Let's re-cap the highlights:
Exponential growth since 2017 launch… on track to do 500 million in 2019…
US Hemp Authority Seal of Approval…
Featured in Forbes, Fortune 500, My Vegas, Thrive & many others…
Two brands to sell – HempWorx & My Daily Choice Nutritional Sprays…
Build a global business from home…
16 Marketing pages with state of the art back office…
8 Ways to earn…
Company pays out 85% of Business Volume…
3 Sign Up Options for any budget…
No flushing of BV…
Global Bonus Pool! Make 4 sales and earn 1 share…
Rank UP and Monthly Incentive Bonuses…
300,000 + happy customers…
Upline Support in our online Facebook forums and team website…
Loads of marketing tools ready for you to launch your business…
Use the HempWorx Presentation to help promote your business too…
My Daily Choice Sprays and Hemp Oil, CBD Oil line, is truly changing the industry. MDC is currently the fastest growing home business in the industry with over 1100% growth in the last twelve months.
Ask yourself a few questions:

Do you want to start a CBD business but don't know how or where to begin?
Do you want to skip all the usual fees, contracts, permits, and licenses associated with starting a mom & pop cannabis business?
Do you want to learn how to brand your cannabis business as well as yourself?
Do you want to learn how to build generational wealth for you and your family?
If you said "yes" to any of the questions above you are definitely in the right place!
Here are 3 Key Benefits to Becoming a Independent Affiliate with us:
Position yourself at the forefront of the booming CBD Industry
Participate in our exciting compensation plan by referring others to our products and business opportunity
Leverage our "Done For You" top-trending product line, and our elite marketing system
Here's How To Get Started Today:
NOTE: Scroll down to bottom of page and look for image and click: "Join Our Family".
***Offer ends May 1, 2020.***
CONTACT ME AFTERWARDS FOR THE NEXT STEPS FOR EXCLUSIVE TEAM BONUSES! 
Join a team of expert marketers in direct sales marketing and partner with My Daily Choice-Hempworx today!
Thanks for visiting my website and reading this article.
Did you get value?
If so, please share on Facebook.
Dedicated to your success,
Miss Carla
Questions? (Call or Text) 252-286-1626
Email: misscarlamoore@gmail.com
Instagram
Have Questions? Click here to chat with me on Facebook
Order Products:
Free Samples Just Pay Shipping & Handling ($50 VALUE).
https://www.hempworxsamples.com/carlamoorespeaks
Full Website. Order Products with Fast n' Simple Shipping: https://www.mydailychoice.com/carlamoorespeaks
———————————————————————————————————————————-
Earnings Disclaimer: The are no guarantees regarding the income from the MyDailyChoice/HempWorx opportunity. The success or failure of each Affiliate, like in any other business, depends upon each Affiliates' skillset and personal effort. Earning levels for Independent Affiliates are examples and should not be construed as typical or average. Income level achievements are dependent upon the individual Affiliates business skills, personal ambition, time, commitment, activity, and demographic factors.
#MDC #MyDailyChoice #Hempworx
cbd oil for pain
cbd oil for sale
cbd oil side effects
cbd oil dosage
is cbd oil legal
cbd oil reviews
cbd oil for dogs
cbd oil near me
cbd oil for pain reviews
cbd oil for pain for sale
cbd oil for pain management
how to use cbd oil for pain
what is cbd oil
cbd oil side effects
is cbd oil legal
cbd oil near me
pure cbd oil for sale
cbd oil for sale near me
buy cbd vape oil
buy cbd oil amazon
cbd oil for pain
cbd oil for pain for sale
cbd oil reviews
cbd oil for dogs
hempworx website
hempworx prices
hempworx ingredients
is hempworx legit?
buy hempworx
hempworx testimonials
hempworx products
hempworx 750
hempworx prices
hempworx ingredients
is hempworx legit?
hempworx affiliate
hempworx website
hempworx 750
hempworx testimonials
hempworx cbd oil price
cannabidiol buy
cannabidiol definition
cannabidiol legal
cannabidiol pronunciation
cannabidiol reviews
cannabidiol receptors
cannabidiol uses
cannabidiol benefits
Cannabidiol
buy cbd oil amazon
pure cbd oil for sale
buy cbd vape oil
where to buy cbd oil near me
buy hemp online
cbd oil for pain
hemp online store
hemp shop online
My Daily Choice
my daily choice products
my daily choice company
my daily choice hempworx
my daily choice
my daily choice login
my daily choice app
my daily choice hempworx reviews
my daily choice convention 2018
My daily choice product prices
My daily choice review
My daily choice sprays
My daily choice spray review
Hempworx
My daily choice compensation plan
Mdc products
Mdc company
Mdc
Mdc hempworx
Mdc hempworx review
My daily choice spray
My daily choice sprays
Mdc spray
Mydailychoice
Mydaily choice
Mydailychoice hemp oil
What is Hempworx
my daily choice Hempworx
Hempworx oil
Hemp works
Hempworks
Hemp work
Hemp work oil
Join my daily choice
Join mydailychoice
Join Hempworx
Join hemp works
Join hempworks
My daily choice peak
My daily choice boost
My daily choice trim365