Are you an email marketing newbie?
In this article, I'll share with you What Should You Do to Start Learning Email Marketing.
I remember the day I got into email marketing and started searching for such tips, and how to get into it the right way. Now let me share with you the best, yet the simplest actionable success points that you must learn about when getting started with your email marketing.
It's not a secret that email is the heavy favorite among marketers. An email was ranked by marketers as the single most effective media to raise awareness, acquisition, conversion, and retention. Different aspects are included in email marketing, now we get into each one in details.
Your Email List
This answer the question, to whom are you firing email? We can call those people on your list subscribers, contacts, leads or prospects depending on the connection they have with your business.
Mainly it contains the contact info that you've collected from your customers or leads generated from your website signup forms, popups, and landing pages. It can even be a contact list that you collected at a show you attended. Remember, this list has to do something with your business. You don't want to send emails promoting the benefits of eating meat to a vegan email list.
ALWAYS remember you have permission to send them marketing emails and NEVER buy email lists!
Your Email Marketing Software
Imagine sitting the whole day, sending emails manually via Gmail/Outlook/Yahoo to 1000 contacts. Duh! Probably after the 10th email, you would be done with it and quit.
Sending newsletters and automated emails requires some setting up and monitoring, which include preparing a list, segmenting it into subgroups, sending the actual emails and creating feedback reports. The purpose of email marketing software goes beyond sending emails automatically.
There is plenty of software that you can consider for your email marketing. But since you're an email marketing rookie, I recommend you go with a simple solution like My Lead Gen Secret. It's made for those with no technical background to convert their leads to loyal customers by sending personalized, and relevant emails to your list.
So now let's say you have your email list, started with an email marketing software. All you need is a compelling email.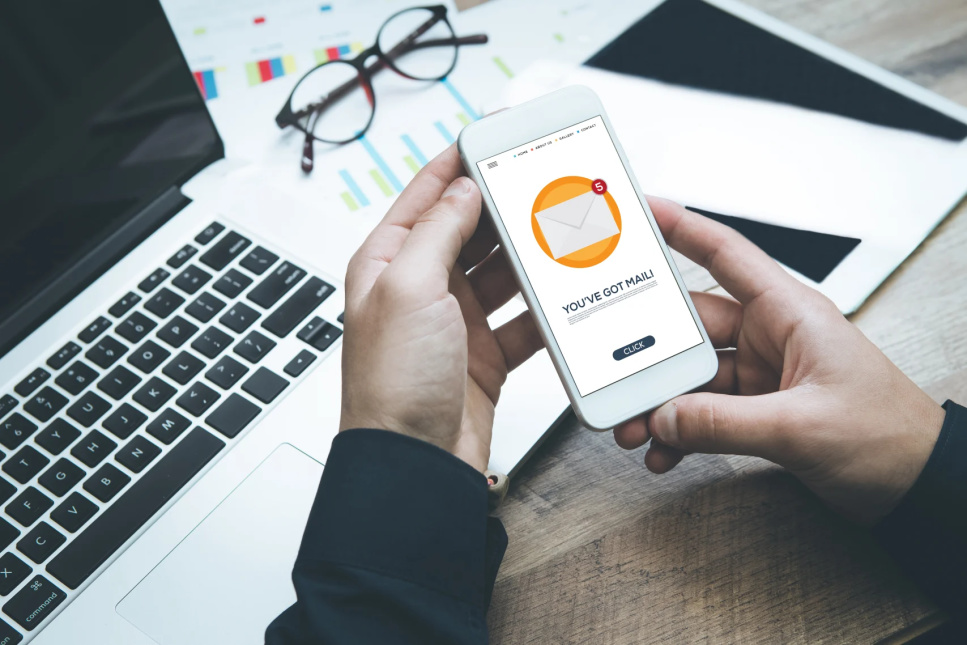 Create an awesome email
The style and layout of emails differ between industries and companies. Yet, there are certain best practices and guidelines to follow to make your emails look professional, here are some:
Sender name, email address: Include the name of your company in the From Name. Generally, it's best to go with a first name plus the company like Mark from Facebook.
Subject line: Use a relevant, informative, and clear subject line. Do not use ALL CAPS or spammy words. Be careful you don't want to lose your contacts because of a cheesy subject line.
Email layout & content: The layout of your email should be well-spaced, with distinguished sections. Use blocks, padding, spacers, and dividers to create a clean and visually pleasing email layout. Adding images won't hurt as well, an image is worth a thousand word.
To wrap up, you took your contact list and got started with your email marketing software. Afterward, you designed a beautiful email and fired your first campaigns.
It doesn't end there my friend, the best marketers always look at their analytics after sending their emails. You don't have to do it manually, create sheets and stuff, your email marketing software gives you clear data regarding the performance of your email campaigns.
So get started with your email marketing software, I'm pretty sure that My Lead Gen Secret will be the right fit for you because our focus is to make every process as easy and effective as possible.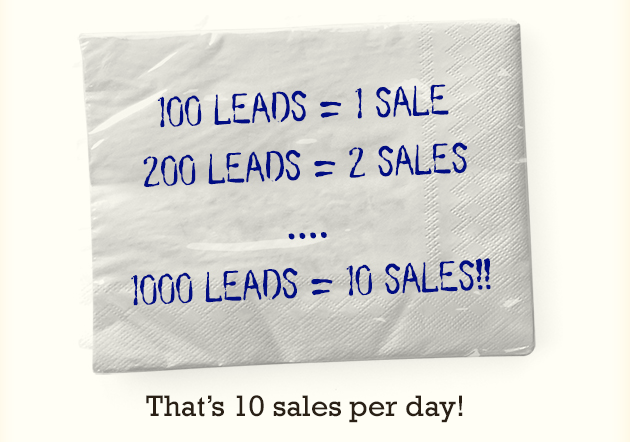 With this system, For only $1 a day…
And a setup fee of $30 that you ONLY pay once, you'll get to mail high-quality leads.
And the system will send you 100 of them to you every day.
PLUS, I'll give you my custom-built mailing system.
If you really want to make money online, this will help you save thousand of dollars…
And years of time and frustration from doing this on your own.
What exactly will you get if you say "yes"?
MLGS will send you 100 hand-selected leads, every single day…
Including the first name…
Last name…
Email AND IP address…
And even the date of every lead was acquired!
What types of leads are they?
Those interested in Business Opportunity and Internet Marketing.
Which means if you're interests are for home-biz, the leads are similar to you.
Because you share interests with these leads…
Writing emails to them isn't difficult.
In fact it's a lot like writing a message to a friend.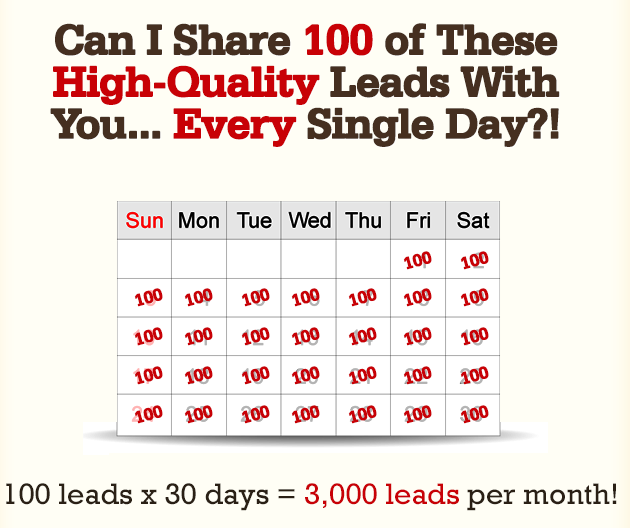 This insanely generous offer won't be up for long!
You can review what you get before completing your order.
As soon as we reach our limit, this will no longer be available.
You can tap into a money-making secret used by millionaire marketers.
After your first month, it's just $1 a day to continue your membership.
Since we made this launch we've gotten a surge of new members.
And since my partners and I don't want to share our leads with too many people…
There's a limited time for you to join.
For just $1/day, you too can access the same types of leads millionaire marketers use to make money!
Hope this help with your email marketing.
Thanks visiting my website and reading this article.
Did you get value? If so, please share on Facebook.
Dedicated to your success,
Miss Carla
Stay Connected With Me:
email: misscarlamoore@gmail.com
InstagramYouTubeFacebook
Have Questions? Click here to chat with me on Facebook