Cease excess spending and increase profitability
When running your own business, whether it be online or offline, it's always important to try and squeeze out as much money as possible. Every dollar not spent on wasted is potentially another dollar to count toward profit.
We all know the value of hitting profitability these days and keeping costs as minimal as possible. With all of this in mind, here are three different ways entrepreneurs and small business owners can start saving more while increasing profitability in the process.
1. Get your money back on your taxes
Nobody likes to talk about taxes, let alone pay them; however, it's something all of us need to do. The good thing about having your own business is that there are several ways you can write off your expenses and advertising.
Small business owners often pay more in taxes than they probably need to. If you're currently doing your business's taxes, and/or your personal taxes, talk with a certified public accountant. Ask them to review your returns before you file them. He or she can tell you if you're overpaying and they can provide some recommendations. Should you be overpaying your taxes, you can get money back from the government even years after your taxes have been filed.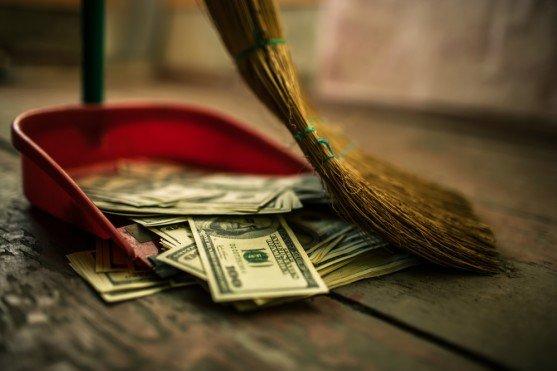 2. Eliminate excess costs
It's also important to not frivolously spend just because you are a business. With so many online marketing and finance management tools that are readily accessible on the internet today, you may find yourself with multiple subscriptions and monthly recurring costs.
Take the time to review your monthly expenses – not just how much you are spending but also where you are spending those dollars. More often than not, businesses spend hundreds of dollars every month on excess tools, advertising and subscription-based services they simply forgot about and no longer use.
3. Focus on your existing customers and traffic sources
If you want to grow a successful business online, you need to focus on each of your customers and their value to your company. We all know it's more costly to try and acquire a new customer than it is to generate new sales from an existing customer.
With this in mind, more small-business owners should focus on increasing lifetime value from their existing customers while also using advertising skill methods like re-marketing to bring existing users back to your site time and time again.
At the same time though, it's also about building trust and loyalty.
Some of the best small-business owners in the world today have loyalty programs in place that entice customers to spend and come back to their website or business. The more a customer spends, the more rewards they receive, much like we see with many credit cards.
BONUS
I thought this might be a great bonus"NUGGET" for all small-business owners.
Say that your prospects does NOT want to purchase your product or join your team with your primary small-business, right?
Then your duty owning that small-business is to leave NO MONEY on the table period.
So, they say "no", right?
Cool, no problem, u ain't mad. O.K.
Then always keep tools in your arsenal to help them build any small-business they are building. A great tool to keep is a lead list building system to help ALL small-business owners to build a list, get traffic to their offer, and collect leads.
Buy leaving NO MONEY on the table, you should be offering them that tool.
Take the motivation off of getting the sale, and solve their real problem, which is lack of traffic, leads, and sales with whatever they are building.
Just remember this, no matter what your product, service, or company is, as a small-business owner you are in the "home-based business niche" and can always be of service and positioned to help other small-business owners build their businesses.
Never forget that. So, I hope this helps!
These are just a few ways small-business business owners can eliminate costs and increase profits. Be sure to evaluate your business and see where you might be able to squeeze some extra money out of your business while leaving less on the table.
Thanks visiting my website and reading this article.
Did you get value? If so, please share on Facebook.
Dedicated to your success,
Miss Carla
Stay Connected With Me:
email: misscarlamoore@gmail.com
InstagramYouTubeFacebook
Have Questions? Click here to chat with me on Facebook