Did you know that great domain names are the easiest way for customers to find you online? You can help your visitors find you by using a domain name that is short and memorable.
On the Internet, your domain name is your unique identity. Any individual, business or organization planning to have an Internet presence should invest in a domain name.
These days a domain name is online real estate. It's where your brand lives and conducts business. It's where you drive potential customers to buy and it's where you build your expertise and authority.
So, it should come as no shock that picking a domain name is an important decision.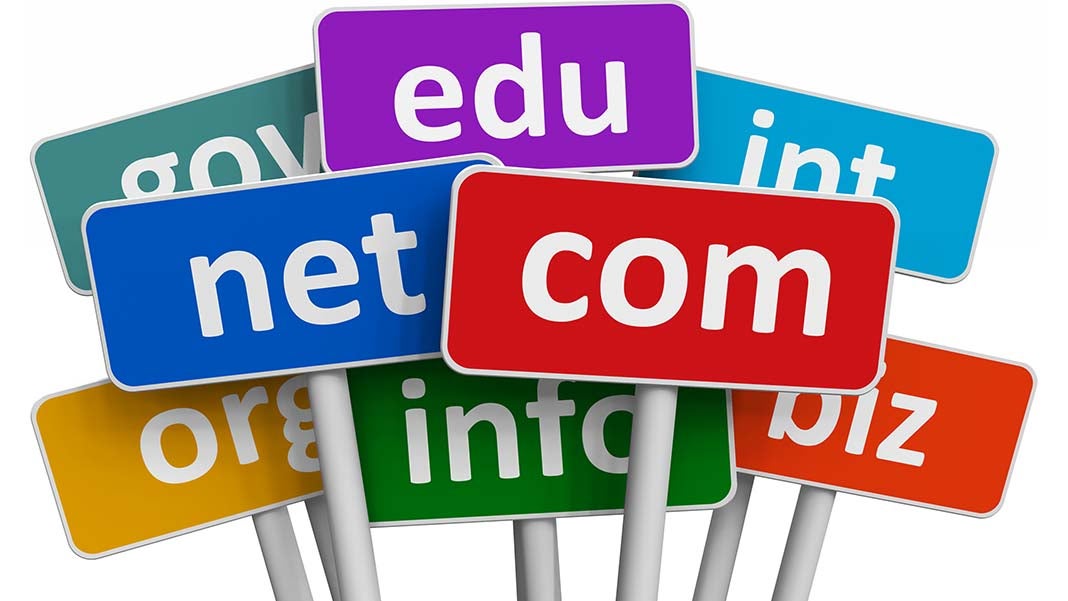 On a basic level, domain names are important because the Internet's addressing scheme is not very effective without them.
Each computer on the Internet has an Internet protocol (IP) address: a unique string of four numbers separated by periods, such as 165.166.0.2. Since remembering the IP addresses of all of your favorite Web sites would be nearly impossible, a group of computer scientists created the domain name system to assign a unique name to each numeric IP address.
But domain names are much more than just a technical shortcut. A short, memorable domain name can make the difference between creating a successful Web presence and getting lost in cyberspace.

Having your own domain name, website and email addresses will give you and your business a more professional look. Another reason for a business to register a domain name is to protect copyrights and trademarks, build creditability, increase brand awareness, and search engine positioning. Here are five benefits you'll see if you make the switch.
Benefits Of Owning A Domain Name
1. Easy-to-Remember Domain Names
A good domain name will be easy to remember, making your website easy to find.
2. Improved Search Engine Rankings

A good domain name that relates to your business or organization improves your ranking in search engines. That means that potential customers will come across your site earlier in the search process, making them more likely to engage with you.
3. Better Branding and Fewer Errors

A good domain name should be short and easy to remember. In addition to being more memorable, short names make it easier to keep your brand's continuity across your domain name and services. Short names are also less likely to be misspelled by users, resulting in fewer errors during the search process.
4. Domain names build your brand
More than anything else, a domain name can increase awareness of your brand. If your domain name matches your company name, it reinforces your brand, making it easier for customers to remember and return. It will also be easier to win business via word of mouth because customers will remember your name and pass it along to friends.
5. SEO (Search Engine Optimization) What is SEO and How Does It Work?
Having your own domain name will increase your website's positioning under search results on top search engines like Google, Yahoo and Bing.
SEO is an acronym that stands for search engine optimization, which is the process of optimizing your website to get organic, or un-paid, traffic from the search engine results page. In other words, SEO involves making certain changes to your website design and content that make your site more attractive to a search engine. You do this in hopes that the search engine will display your website as a top result on the search engine results page.

Though search engine optimization can get quite complex when it comes to all the different factors that impact your ranking, the basic process is not as difficult to understand. Search engines want to provide the best service for their users. This means delivering results on the search engine pages that are not only high quality but also relevant to what the searcher is looking for.
In order to do this, search engines will scan, or crawl, different websites to better understand what the site is about. This helps them deliver more relevant results to those who are searching for certain topics or keywords. Similarly, the search engines will scan the site to determine how easy it is to navigate and read, rewarding user-friendly sites with higher rankings on the search engine results page.
SEO is the process that organizations go through to help make sure that their site ranks high in the search engines for relevant keywords and phrases. For instance, let's say that you have an article about how to build a birdhouse. In order to get your content in front of the right people, you want to try to optimize your this blog post so that it will show up as a top result for anyone who searches for the phrase "build a birdhouse."
CONCLUSION
The bottom line is that a good domain name can go a long way toward generating traffic to your web site and building your reputation. That, in turn, will result in more customers and better sales.
Some people think an active social media page is enough to drive sales, and advertise their businesses. But everyone can create a social media page, which means you need a unique and registered domain name and website to build trust for your business. Hence, your business can be verified online and on search engines like Google.
Keep your domain name for as long as your business is online. No one else can use your domain as long as you pay the host that set it up.
I hope you benefit from this overview.
Thanks for visiting my website and reading this article.
Did you get value? If so, please share on Facebook.
Dedicated to your success,
Miss Carla
Stay Connected With Me:
email: misscarlamoore@gmail.com
Instagram
Have Questions? Click here to chat with me on Facebook